Tonia Andronikou, Mykonian new spirit
DELUXE Magazine 22 Ιουλίου 2014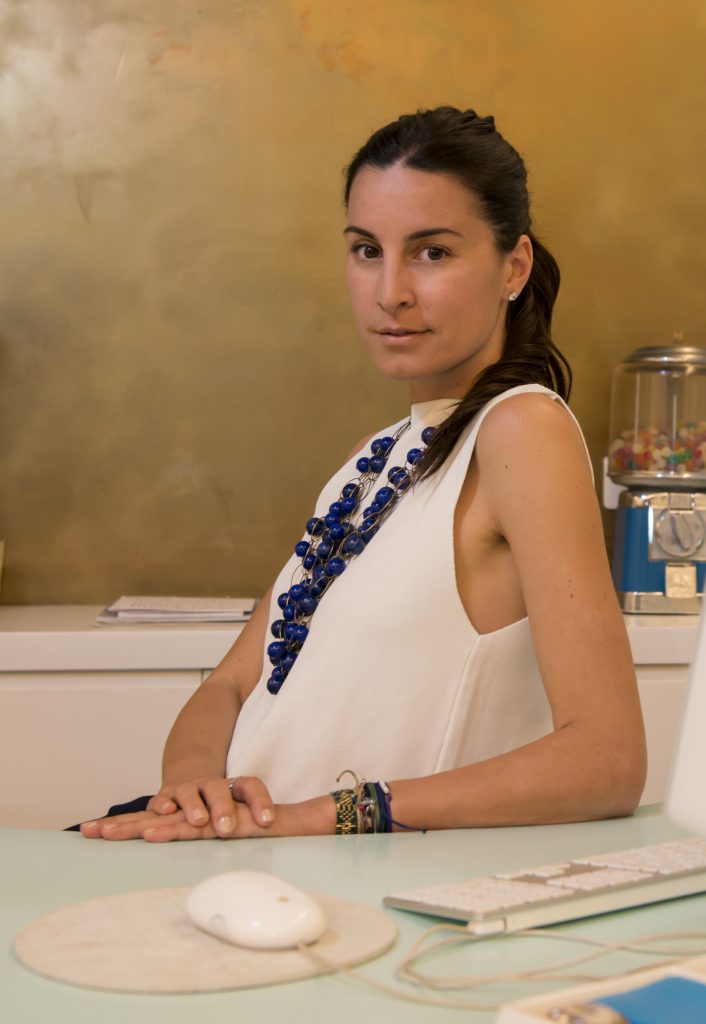 Tonia Andronikou is a newly elected local councilor with vision to restore the true Mykonian spirit. Moreover, in the head of high-end services TA Concierge, she knows how to address challenges and work hard to achieve her goals.
What is the philosophy behind the TA Concierge and which are your services?
Providing high-end services to the discerning traveler is in itself a kind of philosophy which incorporates the sense of culture and hospitality. TA Concierge was created in Mykonos to fill the gap in this very area. It is a company capable of satisfying all the possible requirements of the prospective visitor of the island, even before he leaves his own home. We take care of all the necessary transfer arrangements for his safe arrival at the hotel or luxury villa of his choice. We can schedule his stay according to the special events or happenings of the season or we will expertly organize theme parties to be remembered (weddings, christenings, bachelor, anniversaries etc.). We can provide luxury yacht, helicopter or private jet hiring if our guest wishes to visit other destinations in style. When in Mykonos, we can secure reservations at the best restaurants and clubs or obtain the most sought-after spots at the most exclusive beaches on the island. Moreover, for those dedicated lovers of Mykonos, we will enable them to purchase the holiday villa of their dreams. TA Concierge can be trusted to provide services on a 24/7 basis in order to guarantee their clients the best possible vacation on this unique destination.
What are the main difficulties of doing business in such a famous island?
Being socially and economically prominent, our clients usually know exactly what they want and the way to achieve it. On Mykonos, this way leads to TA Concierge!Being a true-blooded Mykonian myself, I am in a position to have an in-depth knowledge of the ins and outs on the island. For us, any complication or obstacle is regarded as a challenge to be mastered. And, truth be told, our team is always successful!
What made you become involved in the local government developments and the municipality electoral campaign, and what is your vision for the island as a local councilor?
I must admit that the myths and traditions of my family as well as a passionate love for my home-land made me return to Mykonos, after my studies in the UK. In the local political scene, the true mykonian spirit is lacking. That is what I strive to restore. I would also like to see to it that not only visitors in Mykonos get the best of public services but also that the island' s inhabitants enjoy the essential benefits they are entitled to.
In your opinion, why is it that Greek tourism has become an important brand?
Greece is undoubtedly a gem within the Mediterranean area. The world should be appreciative not only of our nation' s contribution in world history and civilization but also of the unique natural beauty of this country, the coolest summers, the brightest of skies, the unforgettable Cycladic light. All these elements have been incorporated in our local character, cuisine, culture and finally in the way in which we provide hospitality to our guests. Let' s not forget that Greece is the only country in which, Zeus Xenios, the patron god of hospitality, has been worshipped since antiquity. I think that says it all.
www.ta-concierge.com/
Maria Sagana
Photo: Andreas Mpekas
Σχετικές αναρτήσεις
Lifeline Hellas – MASQUERADE GALA!
Τα Παιδιά της Στέγης Ανηλίκων Πειραιά «ΚΑΛΟΣ ΠΟΙΜΕΝΑΣ» για έκτη συνεχή χρόνια στο Santa Claus Kingdom!
Στο Tudor Hall Restaurant πραγματοποιήθηκε το καθιερωμένο χριστουγεννιάτικο γεύμα των Ξενοδοχείων Μεγάλη Βρεταννία και King George!
Το Ξενοδοχείο Μεγάλη Βρεταννία γιόρτασε την έναρξη της εορταστικής περιόδου με τη φωταγώγηση του Χριστουγεννιάτικου Δέντρου!
Το εικαστικό αριστούργημα μέσα στο εκκλησάκι του Αγίου Δημητρίου στο Kalesma Mykonos αποτελεί μια ωδή στη βυζαντινή κληρονομιά!
Φαντασμαγορική εκδήλωση από τον Οίκο DIOR για την παρουσίαση του νέου καινοτόμου αρώματος J'adore Parfum d'Eau!