George Pizanis – Branding in Mykonos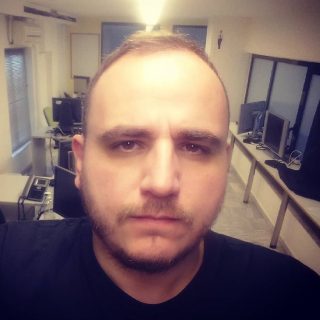 Κωνσταντίνος Μπουγάς 6 Αυγούστου 2019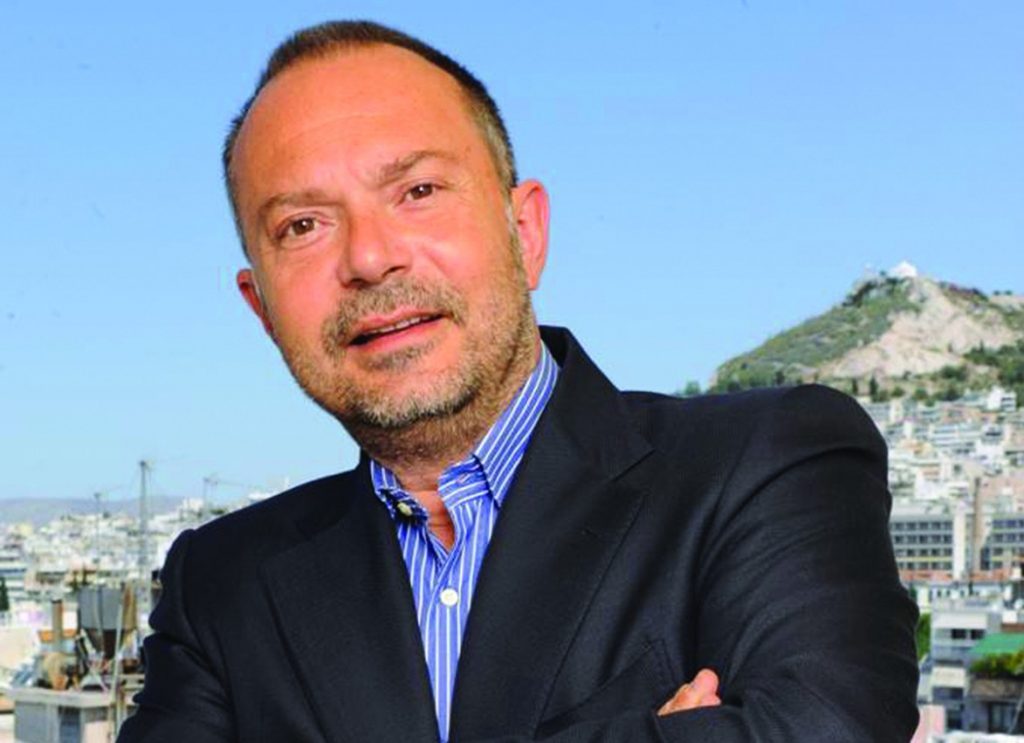 George Pizanis is, and always will be, a devoted fan of Mykonos. The founder of INK Design, the company that has been delivering successful branding projects across a variety of industries since 1986, talks about what inspires him and explains why this island is a successful product on its own!
What is more fascinating about Mykonos compared to other Greek islands?
Mykonos has a really special positive aura that you can hardly find anywhere else. Once you get off the plane, you can feel it. You feel ready to be inspired, to dream, to be more creative. Also, it is easier to get in touch with so many different people, study their behaviour, learn about other cultures and at the end be friends with everyone.
In what ways have things changed on the island in recent years?
Certainly the services provided have been upgraded, a thing that definitely led to the extension of certain limits. The Mykonian lifestyle, as well as the beauty of the island, constantly attract new markets and new fans, without losing the loyal audience of the past. I think that's one of Mykonos' greatest achievements.
There is a recent opinion that Mykonos turned into some kind of "independent state", in comparison to the rest of Greece. What is your thought?
Mykonos has always been a global resort and this is mainly due to the efforts of the locals and of private initiative. The entrepreneurs of Mykonos respect themselves and their work, but above all their clients. Thanks to these efforts, the island always stood out – and it's really not accidental that so many great brands from around the world embraced Mykonos so enthusiastically. Mykonos itself is an excellent product, offering something different on an international level. It is therefore completely reasonable that this dynamic and this unique sparkle cannot be limited within the strict framework of a country.
What are the challenges you face as a professional in today's Mykonos? Are they different compared to the past?
Not much has changed, since the market is always open to new ideas. For me, the key is to always have fresh ideas. You have to be at least half a step ahead of others, surprisingly creative and unpredictable.
Διαβάστε περισσότερα στο DELUXE magazine που κυκλοφορεί δωρεάν σε επιλεγμένα σημεία, ή πατώντας ΕΔΩ.
ΔΙΑΒΑΣΤΕ ΕΠΙΣΗΣ:
Dimitris Christoforidis – Mr. Nice n easy!
Σχετικές αναρτήσεις
Ίρις Κρητικού: Fine Arts Expert!
Χρύσανθος Πανάς – The Ιslander!
André Leon Talley – Έφυγε από τη ζωή ο Αφροαμερικανός fashion director της Vogue
Dr Ανατολή Παταρίδου – Νους υγιής εν σώματι υγιεί
Κώστας Γιαννόπουλος – Το Χαμόγελο που ζεσταίνει τις καρδιές μας για πάντα!
Δρ. Φαίη Πεσκέση-Παπαδοπούλου – It's all in the eyes!